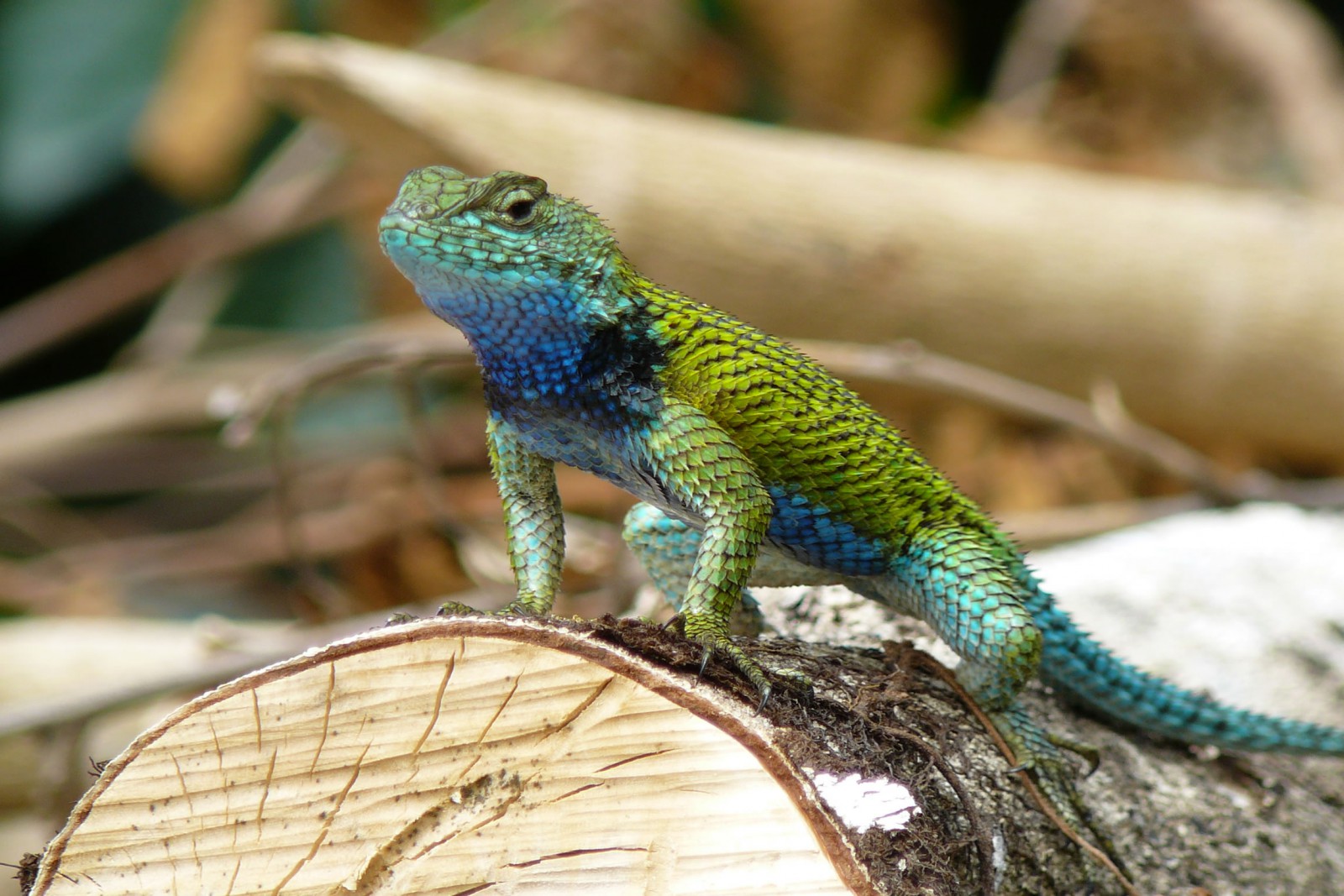 Wild Panama Off The Beaten Track
13 Days from £3180
per adult. All trip details below can be tailored just for you
An actively adventurous tour designed for intrepid travellers eager to experience the best wilderness Panama can offer, both below and above the sea's surface. Starting with the wildlife of Gatun Lake in the Canal Zone, proceed to explore two extra-special remote wildlife regions: Punta Patino in the legendary Darien for primary dry forest, diverse fauna and great birding (including possibly the harpy eagle) and the extraordinary forests and Pacific marine environment of Coiba Island National Park.
The fact that the Darien is the only gap in the Pan American highway (spanning all of North and South America) speaks for its isolation and wildness. Coiba sits in a deep offshore trench and has been compared to Cocos Island for its marine diversity but is far closer to shore and much more accessible. If you are unworried about having high levels of comfort and seek the authentic wild parts of Panama, you will have a truly wonderful wildlife holiday.
Price from £3180
per adult. Based on sharing double / twin rooms
Day 1
Arrive Panama City, capital of Panama in the early evening. Met and transfer to your accommodation in the sleepy village of Gamboa on the edge of the Panama Canal and adjacent to Soberania National Park.
Staying at Canopy Bed and Breakfast. Includes In-flight Meals.
Day 2
Board an expedition boat and explore Gatun Lake, passing by gigantic cargo ships transiting the Panama Canal. Along the way spot green iguana, three-toed sloth, caiman, osprey, snail kite and keel-billed toucan, and look out for white-faced capuchin, mantled howler monkey, Central American spider monkey, and Geoffroy's tamarin.
Staying at Canopy Bed and Breakfast. Includes Breakfast and Lunch.
Day 3
Enjoy a 4 – 5 hour drive east along the Pan-American highway to Puerto Quimba
Arrive Punta Patiño Nature Reserve and take a 1.5-hour boat ride along the Tuira River and Pacific Ocean to the private 65,000-acre In the afternoon explore the tropical dry forest, and in the early evening visit the wetlands to search for capybara, caiman, owls and other nocturnal species.
Staying at Patiño Lodge. Includes All Meals.
Day 4
Morning hike through the tropical dry forest along the Piedra Candela trail. In the late afternoon explore the coastal margins of the reserve including the seabird nesting areas of El Morro.
Staying at Patiño Lodge. Includes All Meals.
Day 5
After breakfast embark by motorised dug out canoe and head for the Mogue River. Passing through millenary mangroves look out for roseate spoonbill, ibis, osprey and raccoons fishing along the river.
Arriving at the Embera village of Mogue, hike to a harpy eagle nest if active, and explore the community.
Staying at Patiño Lodge. Includes All Meals.
Day 6
After breakfast return to Panama city by boat and road, arriving back in the city in the afternoon.
Staying at Country Inn and Suites. Includes Breakfast and Lunch.
Day 7
After breakfast transfer by road 6 – 7 hours southwestwards to Playa El Blanco on the Pacific coast.
Board a boat and cross to Coiba Island in the UNESCO World Heritage Coiba National Park and Special Zone of Marine Protection. The rich tropical waters are home to 760 species of fish including 33 kinds of sharks, as well as 20 species of whales and dolphins. Snorkel at Granito de Oro in the late afternoon.
Staying at ANAM Field Station. Includes All Meals.
Day 8
As well as the abundant marine life, Coiba's Pacific moist tropical forest has exceptionally high levels of endemism of mammals, birds and plants, and is also a last refuge for a number of threatened species, including the crested eagle. Spend the day exploring Coiba National Park both on foot, and in the water. Coiba howler monkey and scarlet macaws might be seen in the Boca Grande Estuary, whilst snapper, grouper, jacks, moray eels and white-tipped reef shark might be encountered at the Bahia Damas reef. Visit some natural hot springs, and finally explore the ruins of the penal colony which was finally abandoned in 2005.
Staying at ANAM Field Station. Includes All Meals.
Day 9
In the morning hike Los Monos Trail, hoping to encounter white-faced capuchins, Coiba howler monkeys, spinetails, and lance-tailed manakins amongst others.
Another opportunity to snorkel at Granito de Oro before lunch, and an afternoon of exploring the northernmost Canales Islands from above and below the water.
Staying at ANAM Field Station. Includes All Meals.
Day 10
After breakfast return to Panama City by boat and road, arriving in the late afternoon.
Staying at Country Inn and Suites. Includes Breakfast and Lunch.
Day 11
The morning is at leisure to relax, or perhaps explore Casco Viejo, Panama City's UNESCO World Heritage old town. Established around 1673, sites of interest include the Canal Museum and San Jose Church with its golden altar. In the afternoon transfer to Tocumen International Airport for the flight out.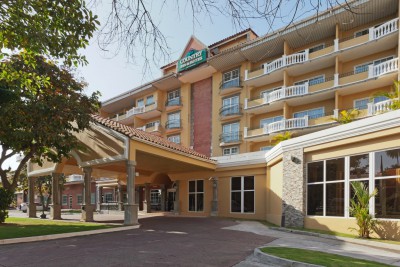 Overview
This large 4-star hotel offers the best views to the Pacific entrance of the Panama Canal. All of the 255 rooms have air-conditioning, LCD satellite TV, security safe, minibar, ironing board, balcony, Garden or Panama Canal view and wireless internet access is complimentary.
The only onsite restaurant is a TGI Fridays, but it is a 5-minute taxi ride to the lively bars and restaurants of Amador Causeway. The domestic airport is also within a short drive.
Facilities
Restaurant onsite, swimming pool, fitness centre, air-conditioning, TV, safety deposit box, free Wi-Fi, minibar and business centre.
Local Wildlife
The nearby Panama Canal is home to an astonishing diversity of wildlife that includes 546 bird species, 112 species of reptile and 80 species of amphibian. Brown-throated three toed sloths, white fronted capuchins, Geoffrey's spider monkeys, mantled howler monkeys and caiman are all regularly spotted.
Optional Activities
The hotel is well positioned for exploring the Panama Canal and other attractions nearby include the Smithsonian Tropical Research Institute, the Frank Gehry-designed Biodiversity Museum and the Museum of Contemporary Art.
This tour has no set departure date and can be tailored to suit your travel requirements. Contact us for more details.
Are International Flights Included?
No. Please contact us for a quote if required.
Flight Info:
Fly from London and certain regional airports to Panama City on KLM via Amsterdam, on Iberia via Madrid, or via the USA on Delta, American or United.
Best Visited:
December to April
Are you ATOL Registered?
Yes. This means we are legally able to book your international flights in conjunction with your ground arrangements so you can book with us with complete confidence. Read more about our ATOL license here.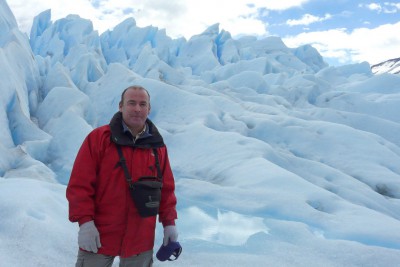 John Melton
Area Specialist
On Day 5 it is possible to stay in the Embera village on the Mogue River rather than return to the lodge. It's a really good insight into a traditional indigenous way of life, and the Embera are a very friendly tribe whose houses have no walls. You might even get a picture painted onto your chest.
If you have any questions regarding this Tour, please feel free to contact me on +44 (0)1803 866965
For us this was a naturalist tour and covered everything, birds, insects, reptiles, mammals, plants and fungi…Panama is a wonderful country and we would recommend it to anyone with a love of nature.