A Gentle Family Journey Through Beautiful Panama
12 Days from £3392
per adult & £2925 per child.
A marvellously varied itinerary for families of all ages. Spot numerous monkeys and birds in the canal zone and learn about one of the world's engineering wonders at the lock. See plenty of wildlife at close quarters and visit an Embera Amerindian village. Venture into verdant cloud forests for fantastic birdlife, zip-lining through the canopy and the story of coffee. Finally, relax or take part in plenty of activities on a Caribbean archipelago.You and your family will return home full of the wonders of Panama.
Price from £3392
per adult & £2925 per child. Child price £2925. Based on sharing double / twin rooms
Day 1
Arrive Panama City, capital of Panama in the early evening. You will be met on your arrival and transfer to your accommodation.
Staying at Gamboa Rainforest Resort. Includes In-flight Meals.
Day 2
Board an expedition boat and explore Gatun Lake, passing by gigantic cargo ships transiting the Panama Canal. Along the way spot green iguana, three-toed sloth, caiman, osprey, snail kite and keel-billed toucan, and look out for white-faced capuchin, mantled howler monkey, Central American spider monkey, and Geoffroy's tamarind. Then visit the Miraflores Lock visitor centre.
Staying at Gamboa Rainforest Resort. Includes Breakfast and Lunch.
Day 3
After breakfast transfer to El Corotu on the shores of Madden Lake. Board a motorised canoe and travel up the Chagres River, through the rainforest of Chagres National Park, to the Embera indigenous village of Embera Drua. En route look out for herons, kingfishers, cormorants, anhingas, ospreys and toucans. Learn about Embera customs, including a chance to be painted with the natural dye the Embera use to adorn their bodies, and after a traditional lunch return to Panama City.
Staying at Gamboa Rainforest Resort. Includes Breakfast and Lunch.
Day 4
Transfer to Albrook domestic airport
Met on arrival and transfer to your accommodation close to Boquete in the cloud-forested Chiriqui Highlands.
Staying at Boquete Mountain Resort. Includes Breakfast and Dinner.
Day 5
In the morning enjoy the Tree Trek zipline. The Tree Trek starts with a short drive up to1,853 metres in Los Quetzales National Park, and a 200 metre walk down to the first platform. From here there are a series of 12 zip lines which traverse the lush cloud forest over a rushing mountain stream. The longest line is 410 metres.
In the afternoon enjoy a coffee tour at one of the main coffee growers in the region. Visit the coffee fields to learn about harvesting, the processing plant where the beans are washed, dried and selected, and the factory where the beans are roasted and bagged, or ground for sale. The tour finishes with a tasting of some of the coffee varieties.
Staying at Boquete Mountain Resort. Includes Breakfast and Dinner.
Day 6
After breakfast hike the Sendero La Cascada (The Waterfall Trail). At an altitude of 2,286 metres this trail passes through the lush cloud forest of Baru Volcano National Park. Birdlife is plentiful and includes the elusive resplendent quetzal and three-wattled bellbird. Spend the afternoon relaxing in the town.
Staying at Boquete Mountain Resort. Includes Breakfast and Dinner.
Day 7
In the morning drive up through the cloud forest and across the Continental Divide, leaving the Pacific behind and descending through the forest to the pineapple fields and banana plantations of the Caribbean.
En route visit Fortuna Dam, and the indigenous community of Silico Creek where the villagers will show the whole chocolate making process from tree to finished product.
Arriving at Almirante in the afternoon it is a short boat transfer to Bocas del Toro on Colon Island in the Bocas del Toro Archipelago.
Staying at Playa Tortuga Hotel and Beach Resort. Includes Breakfast.
Day 8
In the early morning take a boat to Boca del Drago and weather permitting visit Swan's Cay, a rookery for red-billed tropic birds (the only location in Panama where they can be found) and brown boobies.
Return to Bocas del Toro, stopping at mangrove isles and coral reefs to snorkel. The afternoon is at leisure to relax and enjoy the facilities at the resort.
Staying at Playa Tortuga Hotel and Beach Resort. Includes Breakfast and Lunch.
Day 9
Head by boat to the eastern side of Bastimentos Island which is part of the Bastimentos National Marine Park. Visit the indigenous community of Salt Creek where the villagers have created a number of rainforest trails. Wildlife includes the golden-collared manakin, night monkeys, white-faced capuchins, three-toed sloth, spectacled caiman, slider turtle, and the flaming poison dart frog.
After the hike visit the community, perhaps purchase some handicrafts, and enjoy a simple lunch.
In the afternoon snorkel among mangroves and coral reefs before returning to Bocas del Toro.
Staying at Playa Tortuga Hotel and Beach Resort. Includes Breakfast.
Day 10
Enjoy a morning at leisure to relax or explore on your own.
In the afternoon transfer to the airport and fly to Albrook domestic airport, Panama City and on to your hotel.
Staying at Country Inn and Suites. Includes Breakfast.
Day 11
The morning is at leisure to relax, do any last minute shopping, or perhaps Panama City's Casco Viejo old town or the Amador Causeway on your own.
In the afternoon transfer to Tocumen International Airport for the flight home
Fly home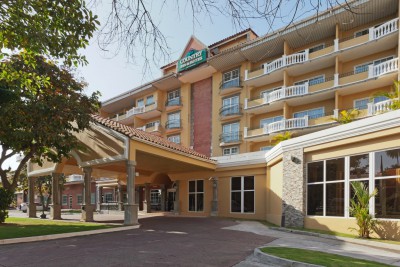 Overview
This large 4-star hotel offers the best views to the Pacific entrance of the Panama Canal. All of the 255 rooms have air-conditioning, LCD satellite TV, security safe, minibar, ironing board, balcony, Garden or Panama Canal view and wireless internet access is complimentary.
The only onsite restaurant is a TGI Fridays, but it is a 5-minute taxi ride to the lively bars and restaurants of Amador Causeway. The domestic airport is also within a short drive.
Facilities
Restaurant onsite, swimming pool, fitness centre, air-conditioning, TV, safety deposit box, free Wi-Fi, minibar and business centre.
Local Wildlife
The nearby Panama Canal is home to an astonishing diversity of wildlife that includes 546 bird species, 112 species of reptile and 80 species of amphibian. Brown-throated three toed sloths, white fronted capuchins, Geoffrey's spider monkeys, mantled howler monkeys and caiman are all regularly spotted.
Optional Activities
The hotel is well positioned for exploring the Panama Canal and other attractions nearby include the Smithsonian Tropical Research Institute, the Frank Gehry-designed Biodiversity Museum and the Museum of Contemporary Art.
This tour has no set departure date and can be tailored to suit your travel requirements. Contact us for more details.
Are International Flights Included?
No. Please contact us for a quote if required.
Flight Info:
Fly from London and certain regional airports to Panama City on KLM via Amsterdam, on Iberia via Madrid, or via the USA on Delta, American or United.
Best Visited:
April to December
Are you ATOL Registered?
Yes. This means we are legally able to book your international flights in conjunction with your ground arrangements so you can book with us with complete confidence. Read more about our ATOL license here.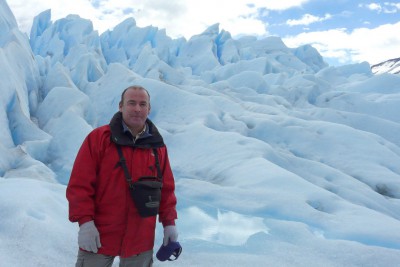 John Melton
Area Specialist
For older children include some white water rafting in the Chiriqui highlands.
If you have any questions regarding this Tour, please feel free to contact me on +44 (0)1803 866965
Panama is a lovely country and still relatively unspoilt. It was a fascinating and enjoyable experience. We had a wonderful holiday overall; thank you for organising it.