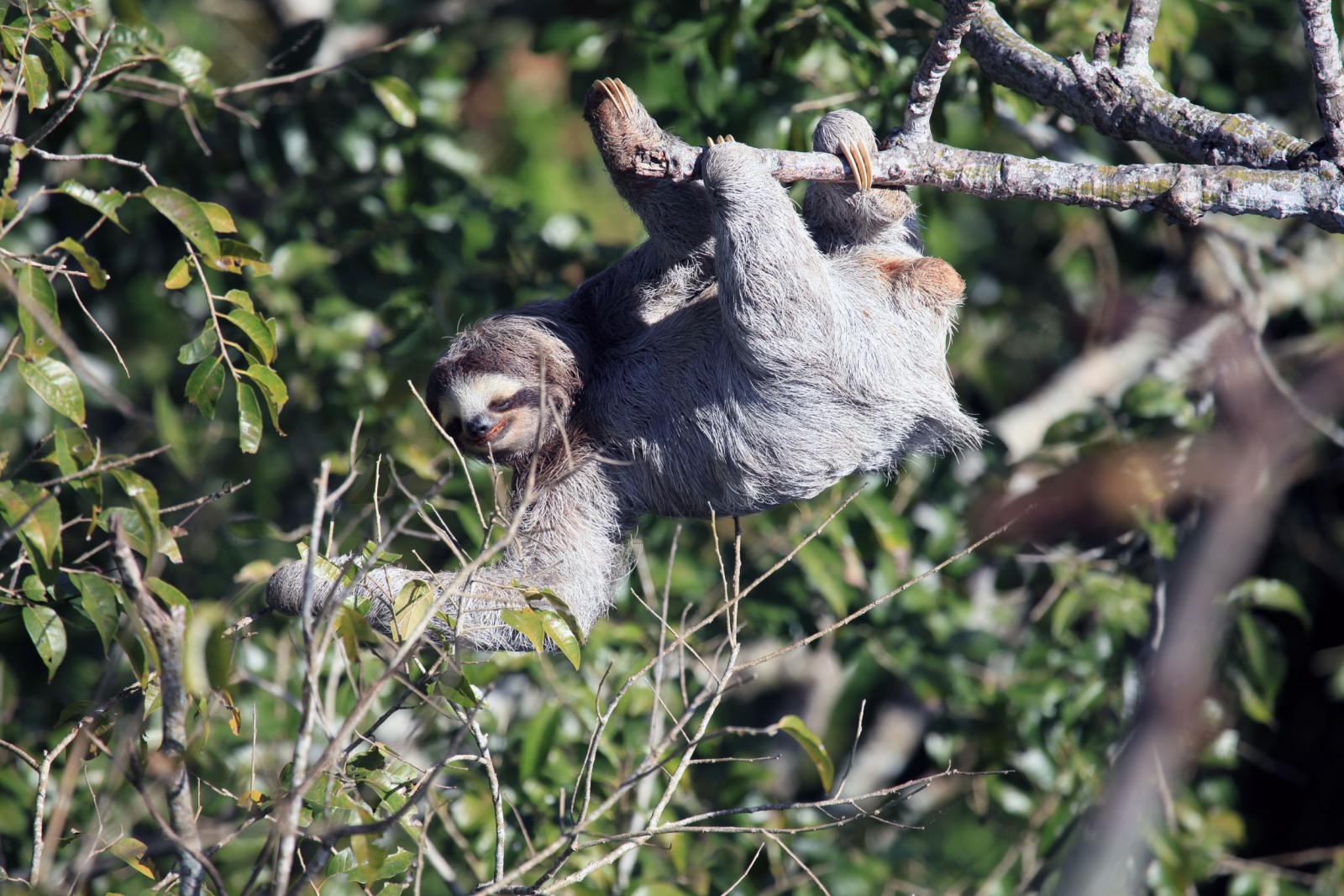 The Wonderful Wildlife Highlights Of Panama
13 Days from £5490
per adult. All trip details below can be tailored just for you
A perfect itinerary for nature lovers wishing to experience the natural wonders of Panama whilst staying in comfortable accommodations. Explore wildlife-rich waterways and the Pipeline Road; visit enchanting cloud forests for resplendent quetzal and three-wattled bellbird; finally, enjoy the Caribbean Sea in luxury to round off a tour designed to make your Panama travels that little bit easier and more enjoyable.
Price from £5490
per adult. Based on sharing double / twin rooms
Day 1
Arrive Panama City, capital of Panama, in the early evening and transfer to Soberania National Park.
Staying at Canopy Tower. Includes In-flight Meals.
Day 2
Board an expedition boat and explore Gatun Lake, passing by gigantic cargo ships transiting the Panama Canal. Along the way spot green iguana, three-toed sloth, caiman, osprey, snail kite and keel-billed toucan, and look out for white-faced capuchin, mantled howler monkey, Central American spider monkey, and Geoffroy's tamarin.
Staying at Canopy Tower. Includes All Meals.
Day 3
After breakfast explore Soberania National Park in the Panama Canal watershed. The 55,000-acres of tropical rainforest boast 525 species of birds including the black hawk-eagle and a great array of North American migrants, 105 species of mammals including tamandua, two and three-toed sloth, four species of monkeys, and 59 endemic plant species in four life zones. Enjoy spectacular views of Soberania's vastness and canpy bird species from a 32-metre observation tower at the Rainforest Discovery Centre, hike the trails and explore the famous Pipeline Road.
Staying at Canopy Tower. Includes All Meals.
Day 4
After breakfast transfer to Albrook Airport and fly to David. Met on arrival and transfer to the remote lodge on the western side of the Baru Volcano. Spend the rest of the day in guided exploration of the area.
Staying at Mount Totumas Cloud Forest. Includes All Meals.
Day 5
A day at leisure to explore the trails on your own and enjoy the wildlife that inhabits the surrounding forest.
Staying at Mount Totumas Cloud Forest. Includes All Meals.
Day 6
After breakfast visit Finca Ceriana and explore the local nature trail, climb the canopy tower, and visit a trapiche (sugar cane mill). Transfer to the eastern side of the Baru Volcano in the late afternoon.
Staying at Finca Lerida. Includes Breakfast and Dinner.
Day 7
Enjoy a morning's small group guided birdwatching walk in the Finca's private cloud forest reserve. There is a network of professionally built trails along which one can spot resplendent quetzal and three-wattled bellbird, among many other fascinating cloud forest species. Also in the forest are mammals such as peccary and deer, and there are fantastic viewpoints along the trails. In the afternoon there is a small group tour of the farm to learn about the production of coffee.
Staying at Finca Lerida. Includes Breakfast and Dinner.
Day 8
In the morning drive up through the cloud forest and across the Continental Divide, leaving the Pacific behind and descending through the forest to the pineapple fields and banana plantations of the Caribbean, arriving at La Escapada. From here it is a boat transfer to the lodge on the southern tip of Bastimentos Island in the Bocas del Toro Archipelago.
Staying at Tranquilo Bay. Includes Breakfast and Dinner.
Day 9
Spend the day exploring the area, both on land, and above and below the water! As well as its own rainforest trails with good birdlife, flaming poison frogs, sloths, white-faced capuchins and night monkeys, the lodge abuts the Bastimentos National Marine Park.
Guests can swim, snorkel, kayak and hike directly from the lodge on their own. In addition one guided activity is included each day from a beach trip, birding, snorkelling, rainforest hike, surfing or kayakking.
Staying at Tranquilo Bay. Includes All Meals.
Day 10
Another day to explore the area, both on land, and above and below the water.
Staying at Tranquilo Bay. Includes All Meals.
Day 11
A final morning to explore the rainforest and waters around the lodge. In the afternoon transfer to the airport and fly to Albrook domestic airport, Panama City and on to your hotel.
Staying at Country Inn and Suites. Includes Breakfast.
Day 12
After an early breakfast explore Panama City's Metropolitan Park. This park protects some of the last remnants of tropical dry forest in the Central Pacific and harbours 227 species of birds including the lance-tailed manakin, 45 mammals including Geoffroy's tamarin, 36 reptiles and 14 amphibians. It is also home to the Smithsonian Canopy Crane, a 42-metre tall construction crane owned by the Smithsonian Tropical Research Institute. Here visitors are lifted in a small gondola up through the forest canopy to enjoy the rainforest from above, perhaps eyeballing a sloth along the way!
In the afternoon transfer to Tocumen International Airport for the flight out.
Staying at On plane. Includes Breakfast.
Day 13
Includes In-flight Meals.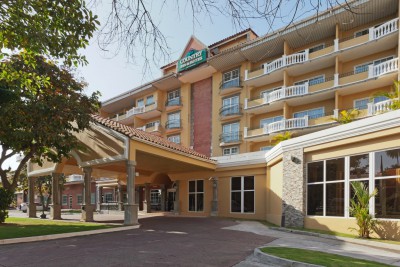 Overview
This large 4-star hotel offers the best views to the Pacific entrance of the Panama Canal. All of the 255 rooms have air-conditioning, LCD satellite TV, security safe, minibar, ironing board, balcony, Garden or Panama Canal view and wireless internet access is complimentary.
The only onsite restaurant is a TGI Fridays, but it is a 5-minute taxi ride to the lively bars and restaurants of Amador Causeway. The domestic airport is also within a short drive.
Facilities
Restaurant onsite, swimming pool, fitness centre, air-conditioning, TV, safety deposit box, free Wi-Fi, minibar and business centre.
Local Wildlife
The nearby Panama Canal is home to an astonishing diversity of wildlife that includes 546 bird species, 112 species of reptile and 80 species of amphibian. Brown-throated three toed sloths, white fronted capuchins, Geoffrey's spider monkeys, mantled howler monkeys and caiman are all regularly spotted.
Optional Activities
The hotel is well positioned for exploring the Panama Canal and other attractions nearby include the Smithsonian Tropical Research Institute, the Frank Gehry-designed Biodiversity Museum and the Museum of Contemporary Art.
This tour has no set departure date and can be tailored to suit your travel requirements. Contact us for more details.
Are International Flights Included?
Yes
Flight Info:
Fly from London and certain regional airports to Panama City on KLM via Amsterdam, on Iberia via Madrid, or via the USA on Delta, American or United.
Best Visited:
December to April
Are you ATOL Registered?
Yes. This means we are legally able to book your international flights in conjunction with your ground arrangements so you can book with us with complete confidence. Read more about our ATOL license here.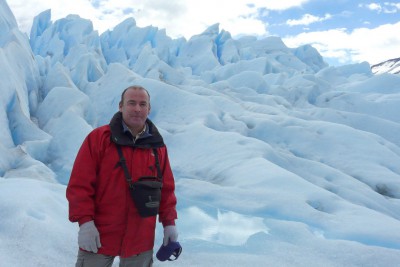 John Melton
Area Specialist
Upgrade to a suite at Canopy Tower in Soberania National Park. The lodge has just two – the Blue Cotinga Suite and the Harpy Eagle Suite.
For a more birding oriented itinerary, add a visit to Canopy Lodge at El Valle de Anton in the foothills of Central Panama.
If you have any questions regarding this Tour, please feel free to contact me on +44 (0)1803 866965
For us this was a naturalist tour and covered everything, birds, insects, reptiles, mammals, plants and fungi…Panama is a wonderful country and we would recommend it to anyone with a love of nature.