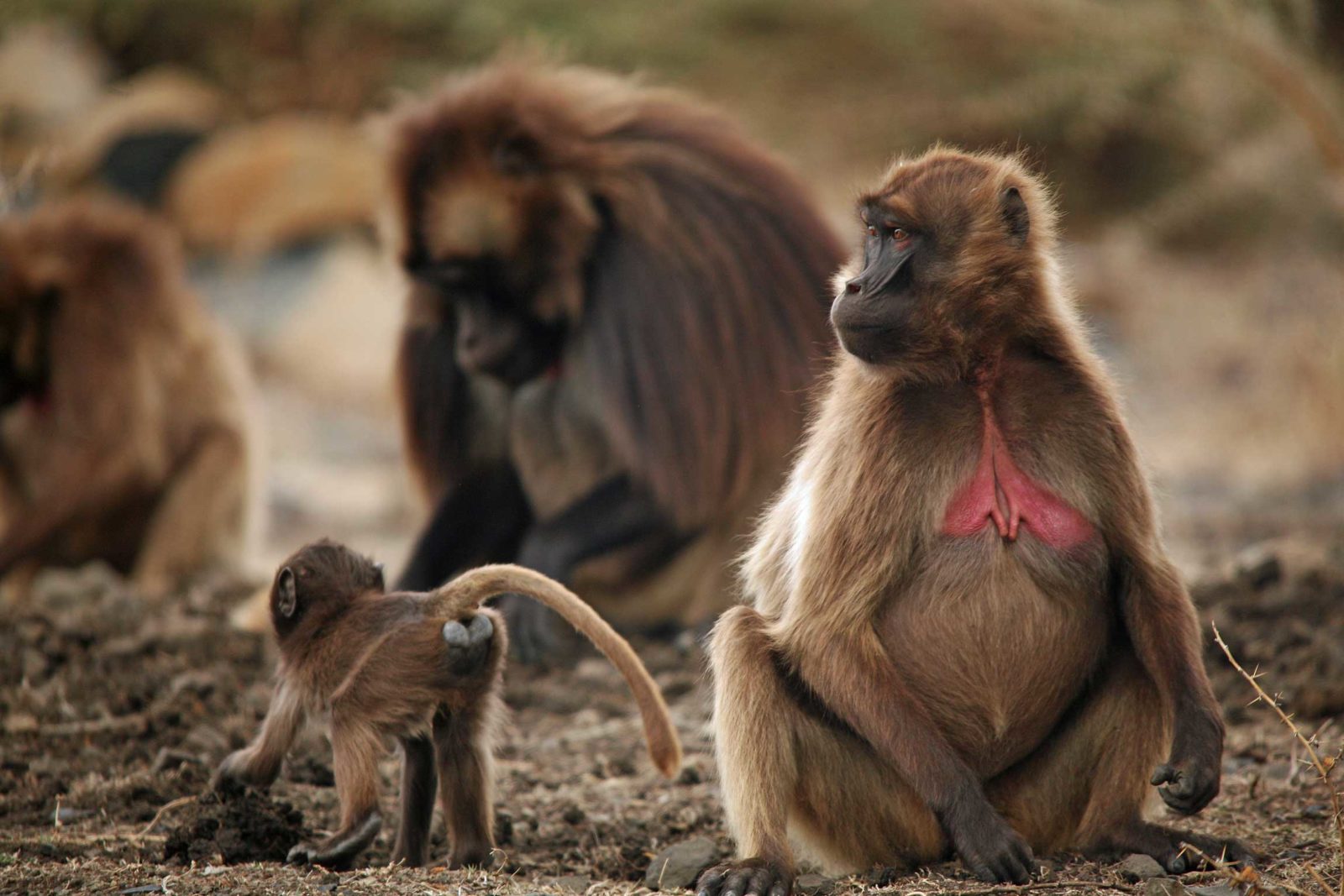 Client Experience
Our Reviews
This diverse itinerary starts with the Caribbean jungle-fringed waterways of Tortuguero to spot three species of monkey, three-toed sloth, caiman and many bird species. It is then a transfer by boat and road to Guapiles where a hire car awaits. From here a highly varied and stimulating self-drive journey begins in which we feature many popular Costa Rican destinations. Enjoy beautiful views of the classic cone-shaped Arenal Volcano, experience the verdant cloud forest from above during an exhilarating zip-wire tour, search for the magnificent resplendent quetzal in the Monteverde Cloud Forest Reserve, and relax on the fine Pacific beaches of Manuel Antonio.
Known mainly as an ardent entomologist, George McGavin also has a deep interest in general zoology and ecology. After 25 years as an academic at Oxford University, George became a television presenter, chiefly for the BBC taking him all around the world.
George's boundless enthusiasm, energy and charm are clearly evident from his TV appearances and he will certainly bring those qualities to bear when helping the group members to observe the abundant wildlife to be found in Ecuador.
As well as invertebrates, you should see three-toed sloths, up to eight species of monkeys, various snakes, lizards and caiman, and a great many of Ecuador's 1,600 bird species.
Join George, a local natural history guide, and a small number of like-minded natural history enthusiasts on this uniquely enjoyable journey to the New World and come home with far more knowledge of the hidden (and more visible) wildlife of the tropics than you ever thought possible.
This sample tailor-made tour showcases the astonishing mix of wildlife, culture, archaeology and history that makes Colombia such an enthralling country to explore.
Based initially in Bogota, enjoy the smells and flavours of vibrant Paloquemao Market, walk colonial streets and take in the spectacular city panorama from Cerro de Monserrate. Descend into the Zipaquira salt mines to admire the magnificent Salt Cathedral, regard the remains of a large kronosaurus and explore colonial Villa de Leyva. Sample coffee in the verdant UNESCO Coffee Cultural Landscape, and admire the towering wax palms of the Cocora Valley. Continue to the Caribbean to the UNESCO World Heritage Cartagena de Indias with its intact Spanish colonial walled town. Finally, relax on the Caribbean coast and enjoy the coconut fringed beaches and wildlife of Tayrona National Natural Park before flying homewards. This would indeed be a truly memorably journey through Colombia.
Incorporating many of the prime wildlife habitats of Colombia, this comprehensive yet well-paced itinerary provides plenty of time to enjoy each location whilst accompanied by exceptional naturalist guides.
Lush, verdant Amazonia is complemented perfectly by the vast, flat expense of Los Llanos Orientales, while the bird-rich Sierra Nevada de Santa Marta rises above the pristine Caribbean beaches of Tayrona National Natural Park. Observe pink and river grey dolphins hunting in the mighty Amazon river; search for the cute pygmy marmoset in the pristine rainforest, focus on flocks of iridescent scarlet ibis; marvel at jabiru storks and immense giant anacondas in Los Llanos; and experience one of the world's highest densities of endemic birds at El Dorado Reserve in the Sierra Nevada de Santa Marta. Finally, descend to the Caribbean coast where warm turquoise waters lap palm-fringed beaches and forest denizens include the funky cotton top tamarin and inquisitive northern tamandua.
This top quality Peru and Colombia programme showcases both countries with superlative accommodation for those who like to travel in high comfort and style.
Encompassing many of the top attractions Peru and Colombia have to offer, the itinerary will appeal to those who wish to explore all aspects of a destination. Included are the Inca ruins and stunning Andean scenery of the Sacred Valley of the Incas, the mystical ruins of Machu Picchu, the ancient city of Cusco, Colombia's capital city Bogota, the verdant UNESCO Coffee Cultural landscape, the UNESCO World Heritage city of Cartagena de Indias with its Spanish colonial heart, and the coconut fringed beaches and wildlife of Tayrona National Natural Park. A truly diverse itinerary accompanied by luxury accommodation and excellent cooking.
This is an exceptional group tour led by local expert guides and combining many of Papua New Guinea's cultural and birding highlights. Begin with a simple highland lodge near Mount Hagen for the rare opportunity to see numerous birds of paradise. Then continue your special adventure with the spectacular Goroka Show, the largest cultural extravanganza in the country in which more than 100 tribes display their music and dancing skills over the two glorious days of this extraordinary sing-sing. Next comes the Pacific coastal resort of Madang for snorkeling on some of the world's best reefs and relaxation time by the sea. Finally, explore the Sepik River by motorised canoe with a two-night stay in a river settlement, allowing full immersion in the local life and culture of the longest river in the island of New Guinea. Your final night in Port Moresby includes a visit to nearby Varirata National Park for the chance to spot Raggiana bird of paradise, PNG's resplendent national bird and a fitting end to an extraordinary trip.
For those with limited time looking for a well-paced trip encompassing the cultural highlights of Papua New Guinea (PNG), this 11-day, locally-led group tour ticks all the right boxes. The itinerary begins with the spectacular Mount Hagen show (sing-sing), the most famous in PNG, which brings together more than 70 uniquely different cultural groups, each with its own individual costumes, music and dance routines. Next we travel to Goroka to immerse ourselves in the local culture, including the intriguing mud men, skeleton dancers and ghost dancers: fantastic spectacles you will never forget. Finally comes the Pacific coastal resort of Madang for more relaxation and, best of all, snorkeling and diving the colourful coral reefs. The trip is further enhanced by some of PNG's best accommodation options so your comfort will not be compromised. All told, this is a special group tour at an affordable price which will appeal to anyone with a fascination for PNG and its diverse landscapes, nature and people.
Led by various local regional guides, this 15 day /14 night itinerary offers the opportunity to experience TWO exciting cultural festivals in Papua New Guinea. The tour begins with an adventurous canoe safari in the Sepik River to experience the Sepik crocodile festival. The Crocodile Festival highlights the importance of the crocodile and its cultural significance to the people of the Sepik River. Next visit the coastal resort of Madang with some time to explore the nearby islands and villages before travelling into the highlands to visit Goroka, home of the famous "mudmen". Finally, the tour ends with opportunity to visit Mount Hagen for the spectacular Mount Hagen Show providing an incredible vista of cultures from all over Papua New Guinea. A truly fantastic tour highlighting the cultural diversity of Papua.
This 11 day / 10 night itinerary focuses on two unique locations and is perfect for those with limited time who want a taste of the cultural variety in PNG. The group will commence with a visit to Rabaul to witness the annual Mask Festival, an extravaganza of local colour, dancing and ritual performance, where tribes from outlying islands come together to meet and compete in various canoe and dance festivals culminating in the iconic Baining Fire Dance. We combine this with a visit to some seldom-visited villages along the Sepik River by motorised canoe, with a two night stay in a river settlement for a truly authentic taste of village life and culture. A concise itinerary taking you well off-the-beaten-track and seeing some of PNG's most interesting tribes.
This unforgettable natural history holiday combines two of South America's 'must-see' wildlife destinations: Colombia's Los Llanos Orientales and the Galapagos Islands, Darwin's Enchanted Isles found far off Ecuador's Pacific coast.
Begin in Bogota, Colombia's capital, before flying to Los Llanos Orientales (the eastern plains), a vast expanse of tropical savanna, gallery forest, seasonally flooded wetlands and small hillocks. Unfeasibly large giant anacondas are found here, as are Orinoco crocodile, giant anteater, puma, jaguar, flocks of scarlet ibis, jabiri storks and a multitude of other fauna. Then enjoy a sensational seven-night voyage around the iconic Galapagos Islands for dramatic volcanic landscapes, fascinating human culture and a plethora of specially adapted wildlife, both on land and underwater.
For most people, the Inner Islands epitomise the Seychelles. With their quaint French colonial architecture and exquisitely eroded granite boulders and coconut palms framing white sand beaches, it is easy to see why – the Inner Islands are indeed beautiful (if a little busy these days). To capture the quintessence of the Seychelles, however, we believe it is necessary to venture further to the far flung Outer Islands, where nature is the dominant force and people are few in number. Two of our favourites are Alphonse and Cosmoledo.
For many years Alphonse island mainly attracted fly fishermen drawn to its world-class tidal flats. Recently the resort has been refurbished and transformed into a family-friendly operation now with equal appeal to children, honeymooners, couples, scuba divers and just about anyone looking for a high degree of comfort in a wonderfully pristine marine setting. Along with the island of Bijoutier and the atoll of St Francois, Alphonse Atoll enjoys an enviable location around 250 miles from Mahe in the middle of the Indian Ocean, and offers plenty of activities from which to choose as well as a spa offering first class treatments.
Attractive as Alphonse is, the real jewel in the Outer Islands crown has to be Cosmoledo Atoll, the furthermost from Mahe on which one can stay: indeed, only the legendary Aldabra Atoll is further (and you can't stay there). There has only been accommodation on Cosmoledo since November 2018: beforehand only a few souls had been lucky enough to visit. With just eight eco-pods imaginatively formed from shipping containers and negligible impact on the unspoiled island environment, Cosmoledo Eco Camp is perfect for its location. The standard of service and delicious catering belie its splendid isolation, creating an oasis of comfort amidst the virgin environment. Cosmoledo Atoll itself has 21 islands of varying sizes, many made of ancient corals and hosting vast rookeries of thousands of seabirds, and some with old growth mangrove forests. Cosmoledo Eco Camp is located on Wizard Island, and there is definitely something magical about it.
This tour combines Cosmoledo with Alphonse to create a delightful juxtaposition, both locations having much to commend them but both being very different from each other. By opting for such a journey, you will be among the privileged few to experience these marvellous marine wonderlands which will doubtless live in your memory for a very long time.
With the first departure in November 2019 and five more in 2020, this new small-group tour should have a date that suits you.
Combining all the major highlights of Namibia, the exceptional group itinerary includes: Sossusvlei with its huge ancient dunes, and iconic Deadvlei, subject of so many photographs: the quaint German colonial seaside town of Swakopmund with nearby Walvis Bay from where you enjoy a catamaran cruise with oysters and bubbly; Damaraland, home to the UNESCO rock art site of Twyfelfontein and desert-adapted elephants; Etosha National Park, containing the best concentrations and widest range of wildlife in Namibia; and Okonjima, renowned for its exemplary AfriCat Foundation and much visited by the BBC's Chris Packham.
All departures will be organised by Orlando Huaseb, a Certified First Class Tour Guide and silver medal winner in 2015's Wanderlust Magazine's World Guide awards. Orlando is perhaps Namibia's premier birding and general wildlife guide and his knowledge, professionalism and respect for nature will be apparent to all the groups' members. Please Note: If for any reason Orlando is unavailable at any point, a replacement guide of similar calibre will be taking his place. Furthermore, there will be local guides on hand at some locations, such as during the catamaran cruise from Walvis Bay.
Transport will be in a specially customised seven-seat safari vehicle with pop-up top for optimal viewing: the vehicle has been hand crafted to strict specifications so that every guest has a comfortable window seat, equipped with super deluxe reclining seats with good back support.
With a maximum of seven people, good accommodation and a great deal of excursions included, this group tour offers exceptional value for those wishing to travel in comfort with like-minded people in the company of Namibia's most sought-after guide.