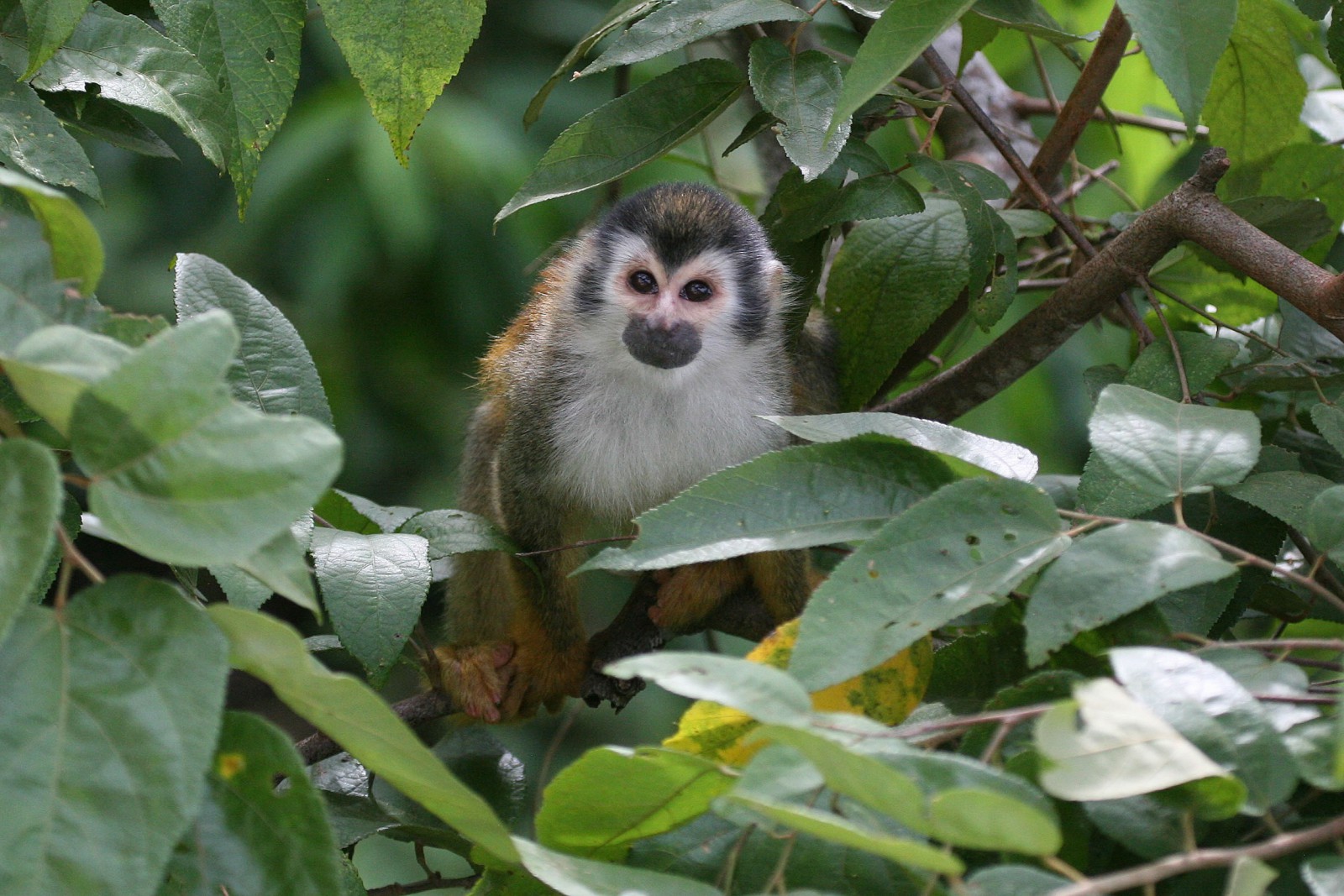 Wild Costa Rica, Well Off The Beaten Track
12 Days from £3598
per adult. All trip details below can be tailored just for you
If you crave wildlife adventure while immersed in rainforest wilderness, this tour is perfect for you. Journey from the remote northern jungles through long, wild rivers to the Caribbean lowlands, then travel to deep within the vast south western rainforests of Osa – the most pristine in Costa Rica. Marvel at the sheer abundance of flora and fauna seen on varied outings from your lodges' comfortable accommodation, guided by those who truly value their natural heritage. Return home with a warm glow and a keen sense of what it means to be in tune with mother nature.
Price from £3598
per adult. Based on sharing twin/double rooms throughout.
Day 1
Arrive San Jose, capital of Costa Rica. Met and transfer to your hotel, not far from the airport.
Staying at Bougainvillea Hotel. Includes Breakfast.
Day 2
Morning pickup for your private transfer to the Boca Tapada area of northern Costa Rica, close to the Nicaraguan border, involving mainly paved but also some unpaved road. Take a small ferry across the San Carlos river to the secluded property.
Staying at Maquenque Lodge. Includes All Meals.
Day 3
After breakfast, plant a tree, visit a local school or enjoy some independent birding. In the afternoon, perhaps take a canoe out on the lagoon. After dinner, go on a night walk to spot green-eyed tree frog, kinkajou and sleeping birds and iguanas.
Staying at Maquenque Lodge. Includes All Meals.
Day 4
Early morning guided birdwatching in the lodge grounds for nightjar, waterfowl such as purple gallinule, and species like Montezuma oropendola and ornate hawk eagle. Later in the day, look for the nest of the endangered great green macaw, subject of an urgent conservation effort involving the lodge.
Staying at Maquenque Lodge. Includes All Meals.
Day 5
Early morning guided wildlife walk in the private lowland rainforest reserve.
After breakfast, depart by boat for an exciting four-hour journey along three jungle-fringed rivers (take passports as you will cross temporarily into Nicaragua) until reaching Puerto Viejo de Sarapiqui. Met by your private transfer (with luggage) and drive to your next lodge nearby.
Staying at Selva Verde Lodge. Includes Breakfast and Dinner.
Day 6
Today cross the suspension bridge to enjoy a private guided nature hike within the lodge's primary rainforest reserve on the other bank. Rest of day at leisure to swim or enjoy the gardens with their poison dart frogs.
Staying at Selva Verde Lodge. Includes Breakfast and Dinner.
Day 7
Transfer to La Selva Biological Station for a private 6-hour walk in the famous rainforest reserve. See the wonderful work done to preserve the region's forests and ecosystems.
Staying at Selva Verde Lodge. Includes Breakfast and Dinner.
Day 8
Morning drive back to San Jose. Catch a flight to Puerto Jimenez on the wild Osa Peninsula. Transfer by normal car, then by 4x4 for two hours into the depths of the rainforest and to your next lodge.
Staying at Luna Lodge. Includes All Meals.
Day 9
Transfer by 4x4 to Carate beach for a full day's excursion into the Corcovado National Park, the most bio-diverse park in the country.
Walk the nature trails throughout the day, stopping for a box lunch and to view the abundant flora and fauna. Return to the lodge in the afternoon.

Staying at Luna Lodge. Includes All Meals.
Day 10
Perhaps relax by the swimming pool, try some yoga, walk the nearby forest trails and soak up the ambience on your last day in this true wet lowland rainforest habitat.
Staying at Luna Lodge. Includes All Meals.
Day 11
Early morning transfer to Puerto Jimenez dock. Take a boat on the Golfo Dulce for dolphin watching (many are usually seen). Return to the airport and catch your flight to San Jose. Met and transfer to your first hotel, just outside of town.
Staying at Bougainvillea Hotel. Includes Breakfast.
Day 12
Transfer to the airport for your flight out.
Includes In-flight Meals.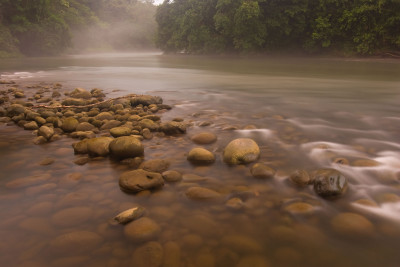 Overview
Just off the main road at Chilamate, the long established and well-run lodge is quite large and attracts birdwatching groups and individuals to its splendid riverside location by the impressive Sarapiqui River. The simple yet comfortable rooms are of wood construction and set in small blocks reached by covered walkways lined with tropical garden plants such as heliconia and wild ginger. Each room has comfortable double or twin beds, ceiling fan, safety deposit box, hair dryer, desk and private bathroom with solar powered hot water. There are also five seclude bungalows and a special suite suitable for large families.
There are trails near the lodge for independent walking, private primary and secondary forest reserves, a swimming pool, a conference room, a butterfly garden and a library of natural history books. Rafting trips on the Sarapiqui, both white-water and gentle, are available and can reveal much of the wildlife interest.
Otters have been seen hunting from the upstairs dining room, where typical Costa Rican meals are served buffet-style: there is also an a la carte restaurant on the ground floor serving pizza and other dishes. Many birds (400 species), mammals, butterflies (700 species) and poison-dart (dendrobates) frogs are found around the lodge and in the 530 acres primary rainforest reserve, reached by a bridge across the river.
The separate La Selva rainforest reserve and research station can be explored on booked visits. This reserve encompasses more than 1500 hectares including a variety of ecosystems characteristic of the wet lowland tropical zone. It forms part of a much larger protected area that includes the Braulio Carrillo National Park and is particularly good for sightings of three- and two-toed sloths, spider monkeys, peccaries, toucans and macaws.
Facilities
Private bathrooms, solar powered hot water, ceiling fan, writing desk, safety deposit box, hair dryer, restaurant, bar, lounge, gift shop, conference room, swimming pool and laundry service.
Local Wildlife
Both three-toed and two-toed sloths are particularly abundant in the forest and all four primates (squirrel, howler, spider and capuchin monkeys), peccaries, iguanas, turtles, macaws, toucans and 400 bird species are also present. Night walks regularly reveal kinkajous, woolly opossums, poison dart frogs (also seen by day), snakes and owls.
Optional Activities
Guided nature and bird walks are the main activities. There are more adventurous ones such as white water rafting, canoeing, gentle river rafting, horse riding and zip lining, and cultural activities such as visits to local communities and a chocolate making factory.
This tour has no set departure date and can be tailored to suit your travel requirements. Contact us for more details.
Are International Flights Included?
No. Please contact us for a quote if required.
Best Visited:
November to April
Are you ATOL Registered?
Yes. This means we are legally able to book your international flights in conjunction with your ground arrangements so you can book with us with complete confidence. Read more about our ATOL license here.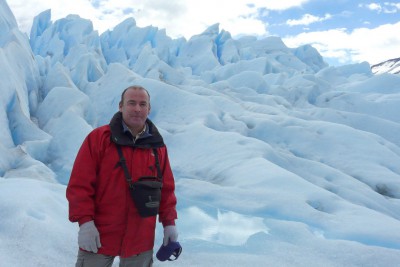 John Melton
Area Specialist
February to March and September to October are the peak dry periods for the southern Caribbean lowlands, however, this trip can be taken at any time of the year.
*Green and hawksbill turtles are best seen in Tortuguero from June to September; leatherbacks and loggerheads nest from March to May.
If you have any questions regarding this Tour, please feel free to contact me on +44 (0)1803 866965
Thank you for sorting out our recent Costa Rica Tour. We had a really marvellous time in this beautiful country….. We both really wanted to express our thanks to ( your representatives) who provided a first class service all the time…. We were very lucky with the guides that we were allocated as we saw everything on our wildlife "hitlist" – macaws , 3 types of toucan, all 4 types of monkey, both types of sloth (and with babies!), and not forgetting the resplendent quetzal. We know that other people were not as lucky as us and I'm sure that a lot of this is down to the quality of the guide. So, a fantastic holiday and I know that we will be going back to Costa Rica.