The Dazzling Diversity of Ecuador and the Galapagos for Families
14 Days from £6715
per adult & £5632 per child.
A perfect family adventure for older children, this compact itinerary uncovers two of South America's greatest natural wonders: the species-rich rainforests of Amazonia and the enchanted isles of the Galapagos. Added into the mix are the colonial splendour of historic Quito and the perfect cone of Cotopaxi volcano to produce a tour of unrivalled variety with elements to suit all the family.
With your excellent naturalist guides, comfortable rainforest accommodation and a charming small ship in which to cruise the Galapagos islands, mental stimulation, natural history education, wildlife fun and wide-eyed wonder (for both parents and children) are assured.
Price from £6715
per adult & £5632 per child. £5632 per child. Based on sharing double / twin rooms
Day 1
Arrive in Quito. Evening arrival and transfer to hotel.
Staying at Patio Andaluz. Includes In-flight Meals.
Day 2
Guided tour of colonial Quito. The capital city is a UNESCO World Heritage site with fascinating culture to see and the tour will include visits to museums, monasteries and churches and will highlight the artistic design found within the city. The tour will also include a visit to the Equatorial monument that marks the divide between the southern and northern hemispheres. There will be a visit to the Museo del Sitio Inti Nan which exhibits the cultures of the region's indigenous peoples. Return to hotel and the rest of the day will be at leisure.
Staying at Patio Andaluz. Includes Breakfast.
Day 3
Depart Quito and transfer south into the Cotopaxi province and the Avenue of the Volcanoes. Rest of the day is at leisure and to acclimatize to the altitude.
Staying at Hacienda Santa Ana. Includes Breakfast.
Day 4
Full day of Optional activities which might include zip lines ranging from 100 to 480 metres, mountain biking through volcanic landscapes, horse riding and hikes.
Staying at Hacienda Santa Ana. Includes Breakfast.
Day 5
Time for more Optional activities in the morning. In the afternoon transfer back to Quito.
Staying at Garden Hotel San Jose. Includes Breakfast and Lunch.
Day 6
Transfer to the airport and fly to Coca, transfer by boat to Sacha Lodge. Wildlife such as macaws, toucans, troops of monkeys and caiman may be encountered on the river journey – an adventure in itself.
Staying at Sacha Lodge. Includes All Meals.
Day 7
Full day of guided activities at Sacha. There is a 275-metre long canopy walkway that gives a unique view of the Amazonian rainforest from above. There is also a nearby parrot clay lick, butterfly house, treetop tower, and excursions by canoe and hikes along trails to enjoy. The variety of wildlife at Sacha is immense and many exciting birds, primates, reptiles and amphibians are often seen.
Staying at Sacha Lodge. Includes All Meals.
Day 8
Another full day of inclusive guided activities to enjoy.
Staying at Sacha Lodge. Includes All Meals.
Day 9
Transfer to Coca and fly to Quito, met on arrival and transfer to hotel.
Staying at Garden Hotel San Jose. Includes Breakfast.
Day 10
Transfer to the airport and fly to San Cristobal, Galapagos.
Staying at La Pinta. Includes All Meals.
Day 11
Explore the Galapagos Islands above and below the water (snorkelling) on board La Pinta, a very comfortable, family friendly vessel with trained staff who will enhance the experience and learning for children as well as adults. Above water there are plants and semi-tame animals. The geographical isolation and necessary adaptation to the harsh conditions have led to the evolution of many unique natural histories, including those of marine iguanas, giant tortoises and the famous Darwin finches. Under the water, cool currents have introduced otherwise cold water species to these tropical seas: penguins, orcas and fur seals happily rub along with parrot fish, turtles and manta rays. Visit a number of different islands and enjoy unique experiences on each one.
Staying at La Pinta. Includes All Meals.
Day 14
Return to San Cristobal and fly to Guayaquil. Connect with your international flight home.
Overview
Sacha Lodge has a beautiful position overlooking Pilchicocha (oxbow) Lake with excellent swimming, piranha fishing and gentle wildlife viewing by dugout canoe. The surrounding primary rainforest has large concentrations of monkeys (including squirrel, red howler, brown capuchin, black mantled tamarin and pygmy marmoset), an incredible 587 species of birds (including hummingbirds, toucans, parrots and rainforest raptors), sloths and a huge variety of other rainforest mammals, insects and plants.
There is a butterfly farm and a large network of rainforest trails. Across the Napo River is the Yasuni National Park with two spectacular clay licks where you can see large numbers of parrots, parakeets and occasionally macaws (additional charge to visit the clay licks). A highlight of the lodge is the 940-foot canopy walkway suspended 95 feet above the ground which, combined with the lodge's 135 foot observation tower, gives unparalleled views over the rainforest and excellent chances of spotting monkeys, sloths and hundreds of canopy birds.
The large thatched wooden cabins blend perfectly with the surrounding forest but retain a high level of comfort including private bathrooms with hot water, well screened rooms and an excellent restaurant. All rooms are linked by raised, covered board walks keeping you a respectable distance from the surrounding forest.
Facilities
Restaurant, bar and lounge with raised lookout overlooking the lake, laundry service, 24-hour electricity and private bathrooms.
Local Wildlife
587 species of birds, 8 species of primates including regular sightings of pygmy marmoset, black-mantled tamarin, common squirrel, red howler and white fronted capuchin monkeys. Black agouti, sloths and many fascinating reptiles, amphibians and butterflies frequent the lodge grounds.
Optional Activities
Visits to two parrot clay licks.
This tour has no set departure date and can be tailored to suit your travel requirements. Contact us for more details.
Are International Flights Included?
No. Please contact us for a quote if required.
Flight Info:
Fly from London to Quito and return from Guayaquil on Ibera Airlines via Madrid or KLM via Amsterdam.
Best Visited:
January to January
Are you ATOL Registered?
Yes. This means we are legally able to book your international flights in conjunction with your ground arrangements so you can book with us with complete confidence. Read more about our ATOL license here.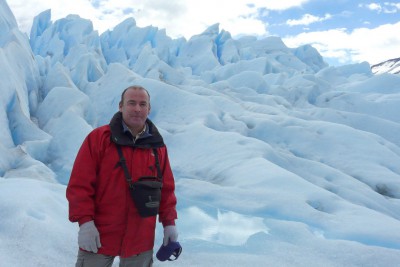 John Melton
Area Specialist
Although a year round destination, the weather in the Galapagos is cooler and calmer from May to November and the seas are choppier in August.
If you have any questions regarding this Tour, please feel free to contact me on +44 (0)1803 866965
A really good insight into the different habitats and environments in Ecuador. Highly recommended. Really enjoyed our trip and appreciated how well it was organised. Will be looking through your website in the coming weeks to plan our next trip. Would recommend the company to others. Thank you.