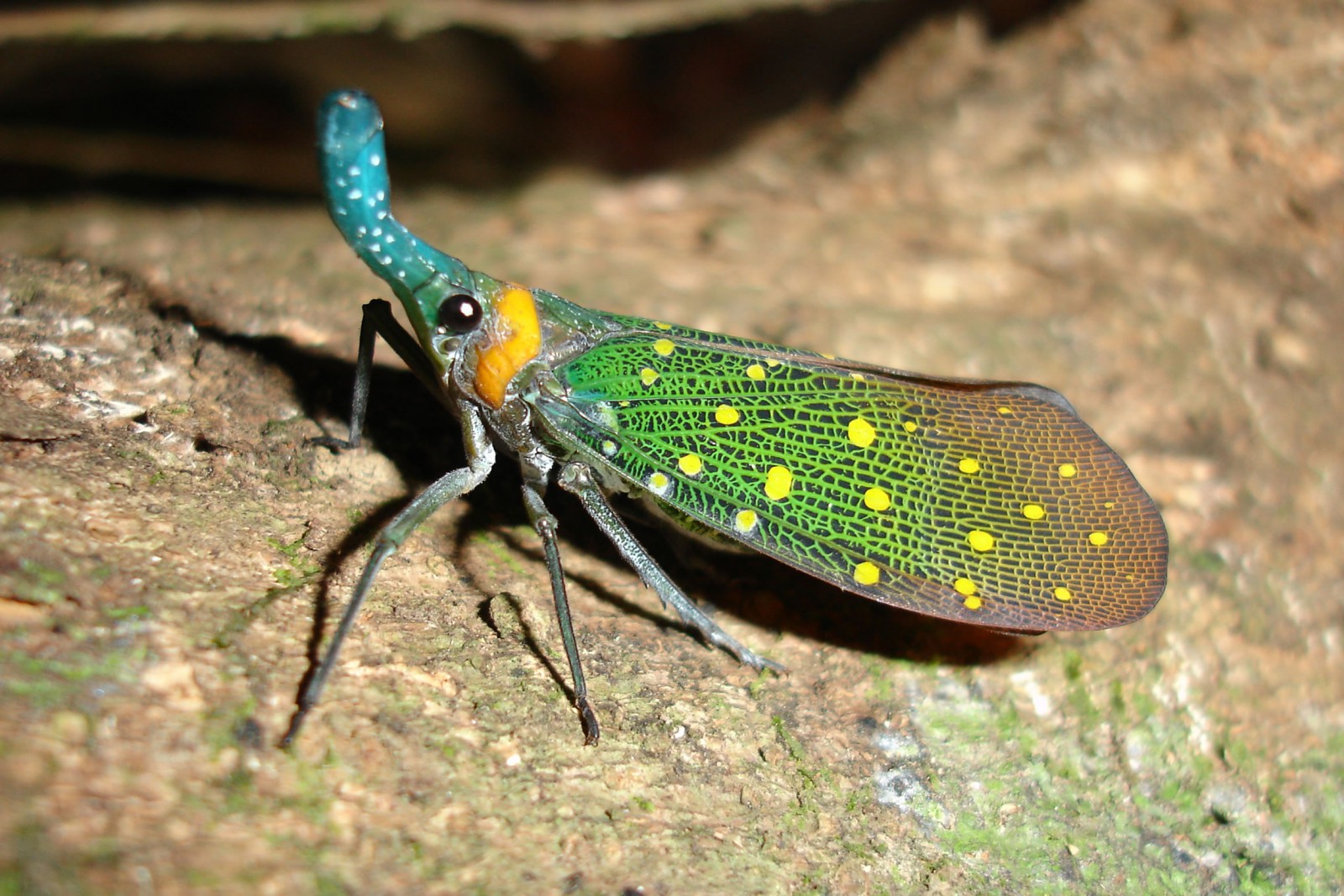 A Family Wildlife Adventure In Beautiful Borneo
12 Days from £3154
per adult & £2072 per child.
Our exciting itinerary is ideal for adventurous families with older children: it uncovers the rich diversity of Borneo's exotic reefs and rainforests. Sepilok provides the perfect introduction to Borneo's most famous ape inhabitant, the orang-utan. Lankayan Island boasts perfect white sand beaches, nesting turtles and great snorkelling. While at Sukau, explore the Kinabatangan River before venturing deep into the exquisite rainforests of the Danum Valley in search of wild orang-utans, pygmy elephants, hornbills, flying squirrels and the elusive clouded leopard. With ample time for relaxation too, this family tour has it all.
Price from £3154
per adult & £2072 per child. £2072 per child. Based on sharing double / twin rooms
Day 1
Arrive Sandakan. Met on arrival and drive to Sepilok and check-in to the lodge.
Staying at Sepilok Nature Resort. Includes Dinner.
Day 2
Sepilok Orang-Utan Rehabilitation Centre
Full day at Sepilok. Visit the Rehabilitation Centre to see the feeding of the orang-utans followed by the Sun Bear Conservation Centre, conserving the world's smallest bear, and the Rainforest Discovery Centre for a canopy walk and exploration of the rainforest. Perhaps take an optional night walk in the reserve to see flying squirrels and other nocturnal wildlife.
Staying at Sepilok Nature Resort. Includes All Meals.
Day 3
Transfer back to Sandakan and catch boat to Lankayan Island for a seaside stay of four nights. The small, quiet island is covered with lush tropical vegetation (mostly casuarina trees and screw pines) and encircled by a beautiful white sand beach. Just a few metres offshore is a pristine shallow coral reef providing wonderful doorstep snorkelling. Turtles can be frequently seen both in the water or coming onshore to nest – there is a small hatchery and turtle conservation programme here.
Staying at Lankayan Island. Includes All Meals.
Day 4
Day at leisure on Lankayan Island. Optional snorkelling and diving.
Staying at Lankayan Island. Includes All Meals.
Day 5
Day at leisure on Lankayan Island. Optional snorkelling and diving.
Staying at Lankayan Island. Includes All Meals.
Day 6
Return to Sandakan for lunch then travel by boat a short way along the coast and then inland via the Kinabatangan River, Sabah's largest, with wildlife-filled mangrove, wetland and rainforest offering superb wildlife viewing en route. After a journey of approximately two hours accompanied by a naturalist guide, you will arrive at the lodge. Following a brief welcome and orientation, there will be a late afternoon river cruise to spot wildlife.
Staying at Sukau Rainforest Lodge. Includes All Meals.
Day 7
Early morning river excursion to the Kelenanap ox-bow lake for excellent birding and other wildlife viewing. Afternoon river excursion for another chance to see proboscis monkeys and other wildlife. Optional night cruise to spot nocturnal animals - possible sightings of marbled and flat-headed cats.
Staying at Sukau Rainforest Lodge. Includes All Meals.
Day 8
Explore the waterways of Sukau in the morning then head to Gomantong Caves to explore the forest trails and watch millions of bats emerge at sunset.
Staying at Sukau Rainforest Lodge. Includes All Meals.
Day 9
Transfer overland to Lahad Datu and on to the Danum Valley Conservation Area. Covering 438 square kilometres of pristine dipterocarp rainforest, the Danum Valley Conservation Area is one of the best wildlife regions in all South East Asia, with towering rainforest trees and stunning landscapes. There will be an evening introduction and slide show followed by a night walk to spot nocturnal animals.
Staying at Borneo Rainforest Lodge. Includes All Meals.
Day 10
Early morning start for the Canopy Walk, reaching a height of around 90 feet and ending in a huge majau tree with viewing platform. Following breakfast at the lodge you will have a full day in the reserve with your guide. Perhaps climb the escarpment to see ancient burial tombs in the cliff face, follow the Segama River deep into the forest or visit the local swimming hole - a natural Jacuzzi. In the evening there will be a spotlight game drive (weather permitting) for deer, flying squirrels, leopard cats and possibly even elephants and clouded leopard.
Staying at Borneo Rainforest Lodge. Includes All Meals.
Day 11
Full day of guided excursions. The area is home to a vast array of wildlife including all ten of Sabah's primate species, the very rare Sumatran rhinoceros, wild elephants, the beautiful clouded leopard and 275 bird species.
Staying at Borneo Rainforest Lodge. Includes All Meals.
Day 12
Transfer by road back to Lahad Datu and fly home.
Includes In-flight Meals.
Overview
Widely regarded as one of the best wildlife lodges in Asia, Borneo Rainforest Lodge is situated on the Danum River which flows through Sabah's largest protected lowland rainforest in the 44,000-hectare Danum Valley Conservation Area.
Borneo Rainforest Lodge boasts an extensive network of trails and a fantastic 300m-long canopy walkway giving a bird's-eye view of nesting orang-utans up to 26m high.
Borneo Rainforest Lodge has well-appointed rooms, serves excellent food and has highly knowledgeable naturalist guides. The service is of 5-star quality while still maintaining sustainable and environmentally sensitive practices. Each of the 31 chalet style rooms has comfortable twin or double beds, ceiling fans, smart furnishings and private bathrooms with hot water.
There is a communal room where evening slideshows and talks are given and there is a small bar and laundry service available. Night game drives and walks are provided for nocturnal wildlife viewing. The restaurant offers delicious Malaysian and international cuisine and there is a good selection of beverages available from the bar.
The area is home to a vast array of wildlife including all ten of Sabah's primate species, Bornean pygmy elephants and remains one of the strongholds for the beautiful Sunda clouded leopard and extremely rare bay cat. 275 bird species and an innumerable number of reptiles, amphibians, insects and plants are also present in the surrounding forests.
Facilities
Private bathrooms, hot water bathtubs, restaurant, bar, 24-hour electricity, ceiling fans, Jacuzzis, lounge, laundry service and natural history library. Deluxe chalets and three newer luxury villas available. Long canopy walkway.
Local Wildlife
The rare primary rainforest surrounding Borneo Rainforest Lodge is home to a huge diversity of wildlife: 340 species of birds, 120 of mammals, 72 reptile species, 56 amphibians and an incredible 200 species of plants per hactare. Some of the wildlife highlights include a healthy population of wild orang-utan, Bornean gibbons, western tarsier, sunda slow loris, maroon langur, Bornean pygmy elephant, bearded pig, two species of mouse deer, five species of civet, smooth-coated otter, flying squirrel, leopard, marbled and bay cats and the stunning Sunda clouded leopard: the area was also previously home to the Sumatran rhino. The area is regarded as one of the best birding spots in Sabah, with six species of pitta alone regularly seen (including the endemic black-crowned and vivid blue-headed) as well as Bornean bristlehead, ground babblers, hornbills, owls, broadbills and many more.
Optional Activities
There is an extensive trail network, a magnificent canopy walkway, river tubing trips, game drives and walks and nocturnal spotlighting.
This tour has no set departure date and can be tailored to suit your travel requirements. Contact us for more details.
Are International Flights Included?
No. Please contact us for a quote if required.
Flight Info:
Domestic flights included within Borneo.
Best Visited:
March to October
Are you ATOL Registered?
Yes. This means we are legally able to book your international flights in conjunction with your ground arrangements so you can book with us with complete confidence. Read more about our ATOL license here.
Jonathan Morris
Area Specialist
Upgrade to a Deluxe Chalet at the Borneo Rainforest Lodge: it has a little more space and the kids will love the outdoor bathtub.
If you have any questions regarding this Tour, please feel free to contact me on +44 (0)1803 866965
We had no expectations on what animals we would see and how every aspect of the holiday would gel together but it was excellent… We talked to lots of people on our trip and most went to great lengths to book their holiday, trawling the internet for flights, looking at different companies for their tours etc. We couldn't believe how much trouble they went to, they obviously didn't find your website. When we told them that our only worry was malaria tablets they couldn't believe it!! Oh did we feel so smug!!! (We) especially appreciated your advice on our silly questions. So, thank you all for a fantastic holiday and this household will be arguing for months about where we will be going next!