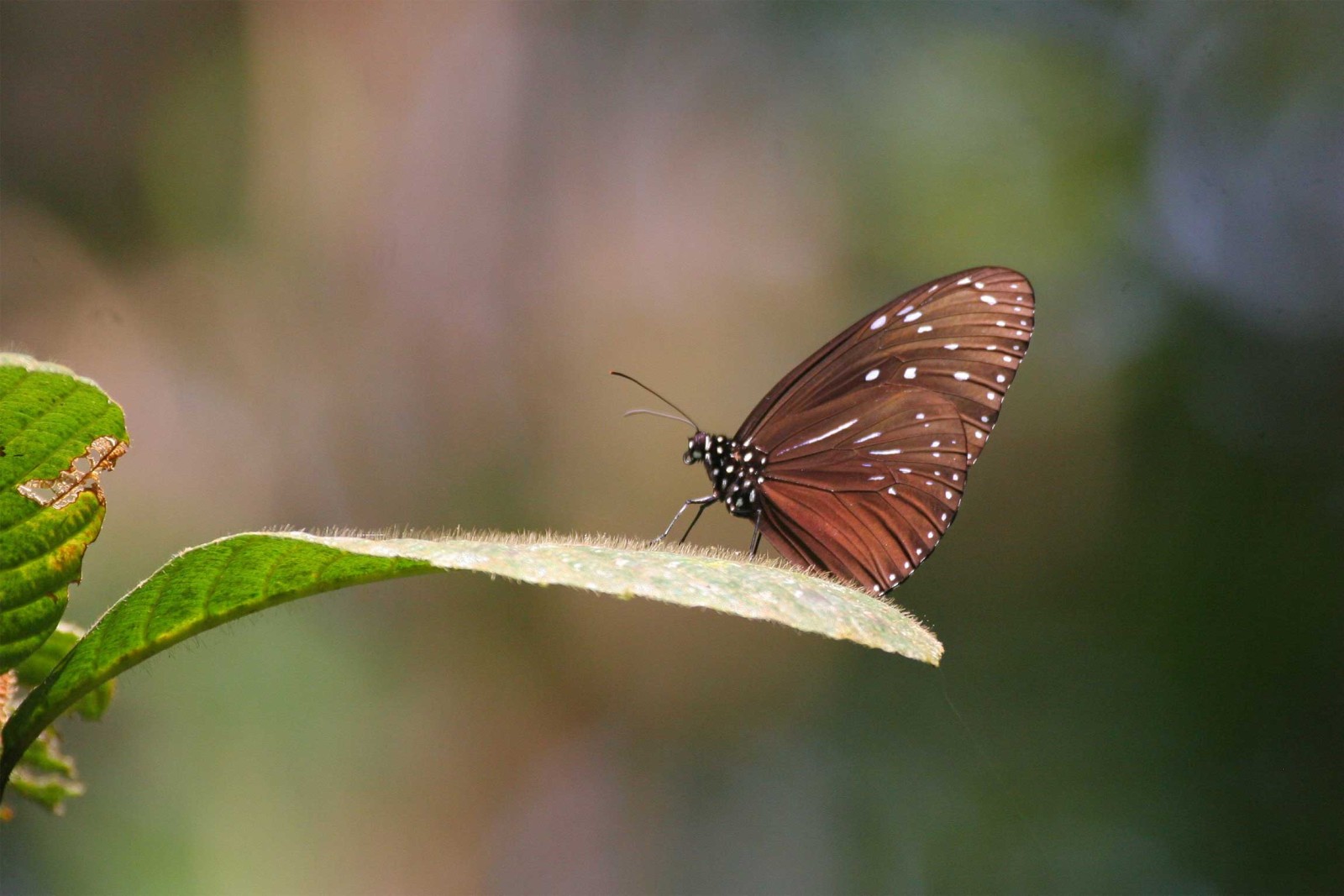 Accommodation, West Of Wallace Line
Kingfisher Udayana Ecolodge
Set amongst quiet gardens in the grounds of a university only 15 minutes from Bali airport and the busier areas of Kuta and Jimbaran Bay, Kingfisher Udayana Ecolodge is a great base from which to explore the rest of Bali.
The hotel has 10 rooms all equipped with air-conditioning and hot water bathrooms.
The lodge is well positioned for exploring the local area and one can visit the nearby settling ponds which are great for birding, explore local Hindu temples and cultural sites and enjoy the many beaches. The lodge is also convenient for short stopovers on the way to other areas of Indonesia.
The comfortable rooms feature air-conditioning, fan, safety deposit box, free Wi-Fi, western toilet and Balinese garden shower, plus seating area overlooking the gardens.
A variety of birds can be seen at the nearby Nusa Dua Settling Ponds and long-tailed macaques are often found at nearby temples.
Visits to local cultural sites, beaches and birdwatching at the Nusa Dua Settling Ponds.
Jonathan Morris
Area Specialist
Try the great fish restaurants in nearby Jimbaran Bay.
If you have any questions regarding our Indonesia tours, please feel free to contact me on +44 (0)1803 866965
We are back and all I can say is what a fantastic tour! Thank you so much for organising, we have both fallen in love with Indonesia and cannot wait to go back to see other things. Sulawesi was fabulous –the diving was so good it was like being in an aquarium. The tarsiers were all that I expected but the black macaques were so much more!
The first evening walk to see the Tarsiers, on the way we saw two Cuscus hanging about in the trees. We saw a couple of Macaques but the main event was the Tarsiers. We saw six in one tree and they are more cute/ugly as their photos. I could have stayed there all night watching them.
The next day we travelled back to see the Macaques, we were a little late and thought we had missed them as a we got to a group of people who had been watching them the macaques turned away into the bush. We carried on walking to look for kingfishers when we found ourselves in the middle of a monkey gang fight. Rambo 1 and Rambo 2 troops had travelled onto each other's territory and  all hell broke loose! They didn't care that we were there they just rushed back and forth hollering at each other, it was so exciting watching it.
Once all the testosterone subsided Rambo 2 relaxed and groomed each other we just stood in the middle of them watching them for ages. One  climbed a tree to communicate with me by sticking his tongue out and showing me some very strange facial expressions – Stewart thought he was asking me to be his 3rd wife!  As we stood watching them relaxing, one came to play with my shoelaces and then another liked my trousers, then a brave one climb up me and started grooming my hair! He didn't give up easily, sticking his fingers in my eyes and kept looking at me seeing how I was reacting– it was a fantastic experience all round.
All  that is left to say is thank you again for giving us the wide variety of what we can see in Indonesia, it has whetted our appetite to see more!  Now to plan for next year –we will be in touch soon!