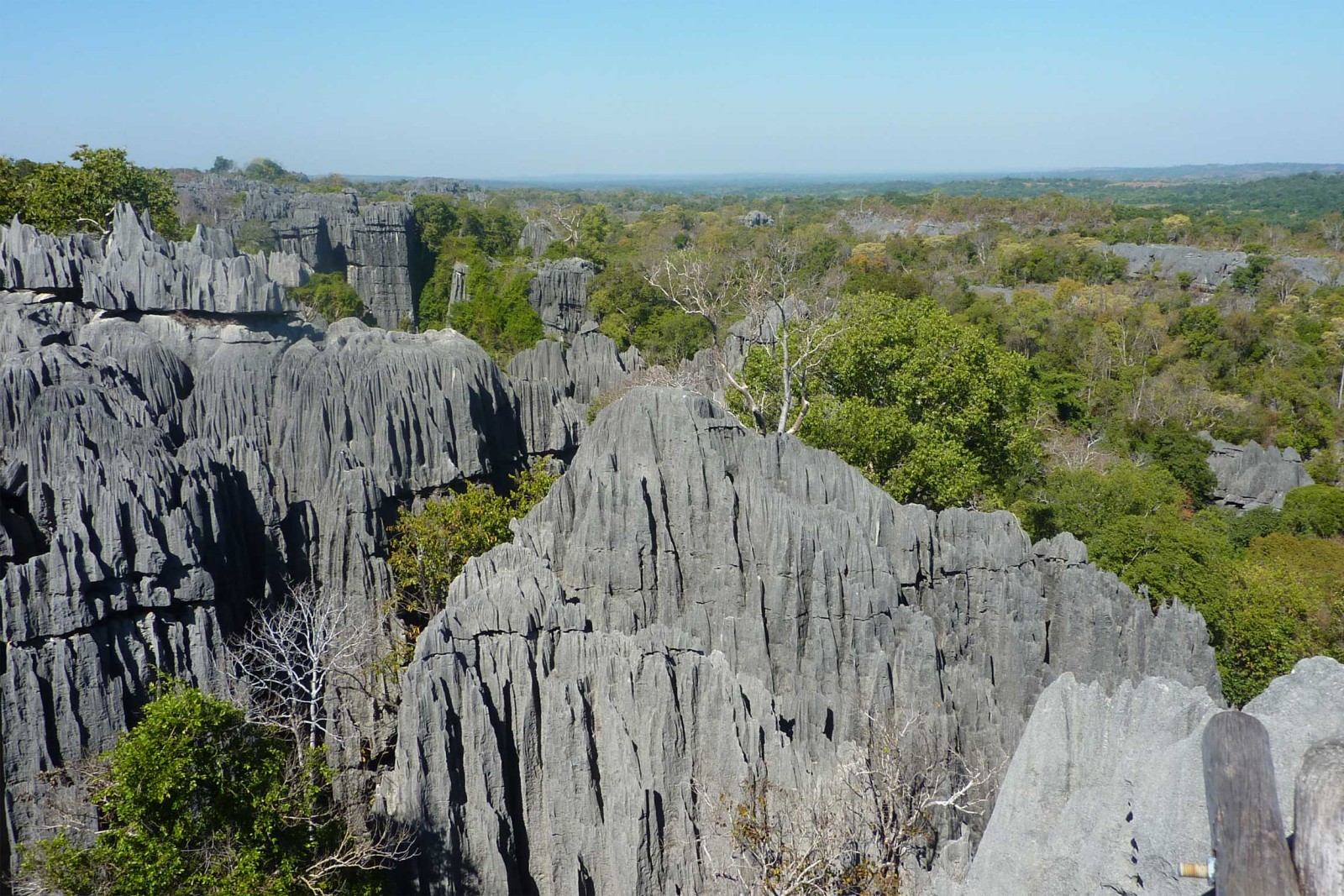 Accommodation, Western Madagascar
Hotel Orchidee du Bemaraha
The hotel used to be the only comfortable accommodation close to the Tsingy de Bemaraha National Park but has now been surpassed by Soleil des Tsingy.
The hotel is set in a rural location in the village of Bekopaka and therefore is challenged in providing amenities but it offers great service and comfortable accommodation. A generator provides electricity between 5pm and 10pm daily, it is best to have a room at a distance from the generator, as it can be quite noisy.
There are 34 rooms in total, including 18 bungalow style rooms, 6 standard rooms and 10 separate bungalows. All of the rooms are quite basic but provide comfortable beds with mosquito nets, ceiling fans and most have an outside terrace and en suite facilities. There is hot water but it is solar powered and not always reliable.
The small swimming pool and sun terrace is often a welcome sight after an excursion in the Tsingy. The attractive hotel also provides a restaurant serving French, Chinese and other exotic dishes.
The nearby Tsingy de Bemaraha Strict Nature Reserve is a World Heritage Site famed for its unique limestone karst pinnacles and formations: the reserve also supports a large diversity of wildlife including many lemurs, endemic birds and reptiles.
Restaurant, swimming pool, bar, communal area, ceiling fan, mosquito nets, limited electricity.
Lemurs including; Ring-tailed, white Decken's sifakas, Sambirano lesser bamboo, fork-marked and Milne-Edwards. Reptiles include chameleons, geckos, frogs and endemic snakes. The reserve supports 53 species of bird including the Madagascar grey-throated rail.
Excursions in the Tsingy de Bemaraha Strict Nature Reserve. Visits to the local village.
Ian Loyd
Area Specialist
If budget is a concern, this hotel fits the bill.
If you have any questions regarding our Madagascar tours, please feel free to contact me on +44 (0)1803 866965
It was an excellent trip. I saw a lot of a wonderful country and would like to return. The Malagasy people are lovely. Friendly and hospitable throughout. Everything was done to ensure we were happy and comfortable. Excellent service and wildlife. Wildlife highlights: mating fosas, close encounters with indri, diademed sifaka and ringtailed lemurs above us as we picniced below.