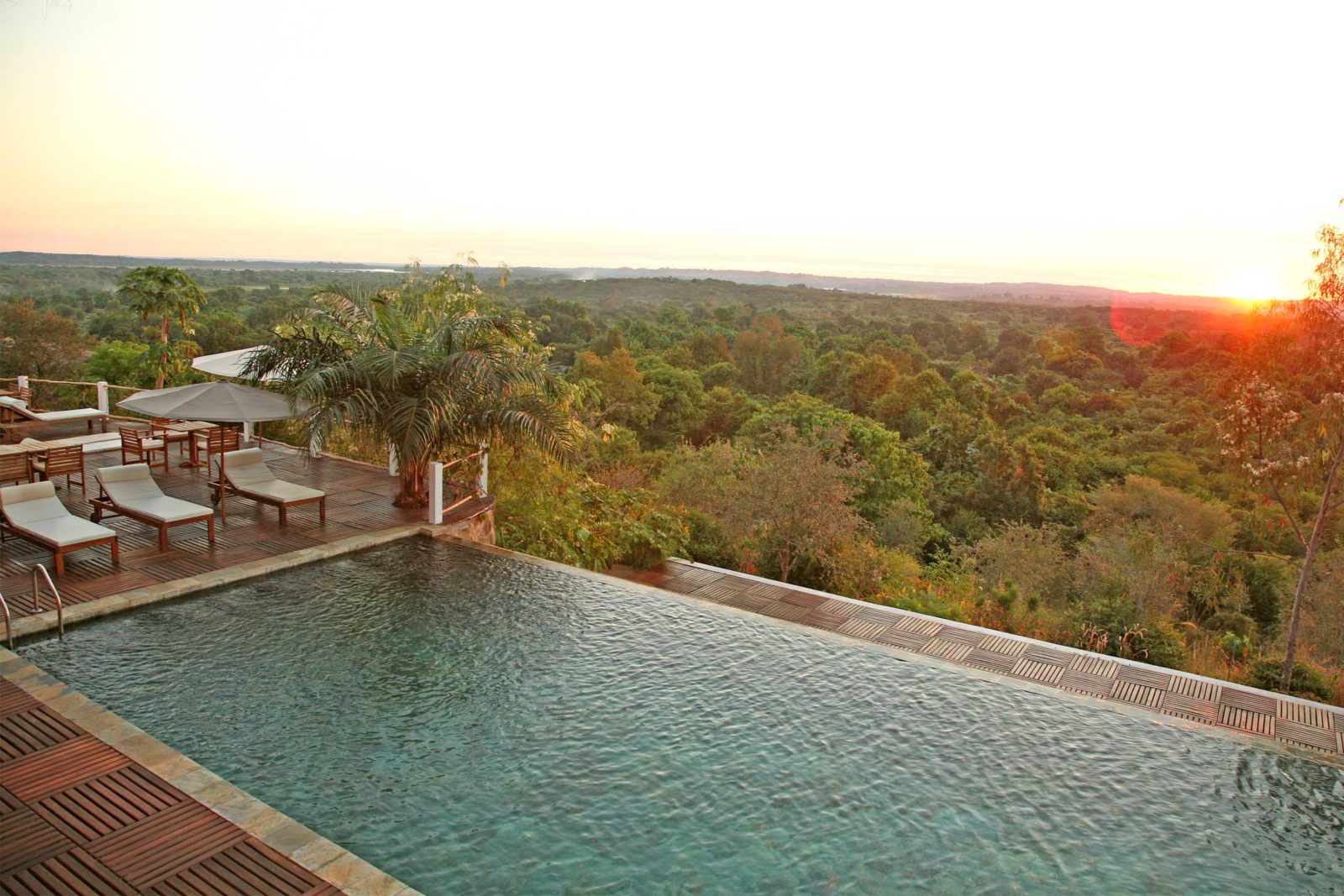 Accommodation, Western Madagascar
Hotel Le Soleil des Tsingy
The Soleil des Tsingy opened in 2013 and today offers the highest standard of accommodation in the Tsingy de Bemeraha National Park area north of Morondava, a town on the west coast. This beautiful lodge has extremely comfortable rooms with attractive décor amid lovely surroundings. Have a guided walk in the hotel's private 20-hectare reserve with its vegetation typical of the area.
Each spacious bungalow has private bathroom and terrace, quality beds, ceiling fans, mosquito nets and room safe.
There is a large infinity swimming pool with deck chairs overlooking tremendous views. The restaurant serves up delicious French and Malagasy cuisine.
Other facilities include a pool table, children's playground, TV room, souvenir shop and laundry service. NB: Credit cards are not accepted for payments.
The Tsingy de Bemeraha is the only single-site natural UNESCO World Heritage Site in Madagascar. It is a huge area of eroded karst limestone massif with narrow canyons, sunken forests and razor sharp pinnacles, similar to Ankarana in the north but much larger. Both are fascinating geological features found in few other destinations on Earth.
17 bungalows, bar, restaurant, swimming pool, Wi-Fi, laundry service, ceiling fans, mosquito nets.

The Peter's (Western rufous) mouse lemur can often be found in the grounds of the hotel. While in the Tsingy of Bemaraha National Park, the all-white Decken's sifaka, rufous brown lemurs and Randrianasolo's sportive lemur can all be seen. Madagascar fish eagles often hunt along the nearby Manambolo River and giant couas, Madagascar harrier hawks and greater and lesser vasa parrots are common. The fossa and tsingy tuft-tailed rat are also present but rarer to see.
Visit of Grand and Petite Tsingy of Bemaraha, take a dug out canoe trip on Manambolo River and see ancient burial tombs.
Ian Loyd
Area Specialist
Request a room with a view of the Manambolo River.
If you have any questions regarding our Madagascar tours, please feel free to contact me on +44 (0)1803 866965
[Our escort guide] was excellent – he had amazing vocabulary and was always good natured, patient and attentive. He provided us with a great commentary to the country and proved to be a brilliant wildlife spotter. Wildlife highlights: seeing a streaked tenrec, snorkelling with green turtles, the pygmy chameleons, the biggest giant millipede I've ever seen, a group of indris without the crowds and hearing their calls, seeing new families of birds – vangas and couas…Everything was a complete treat – my binoculars got a complete workout.