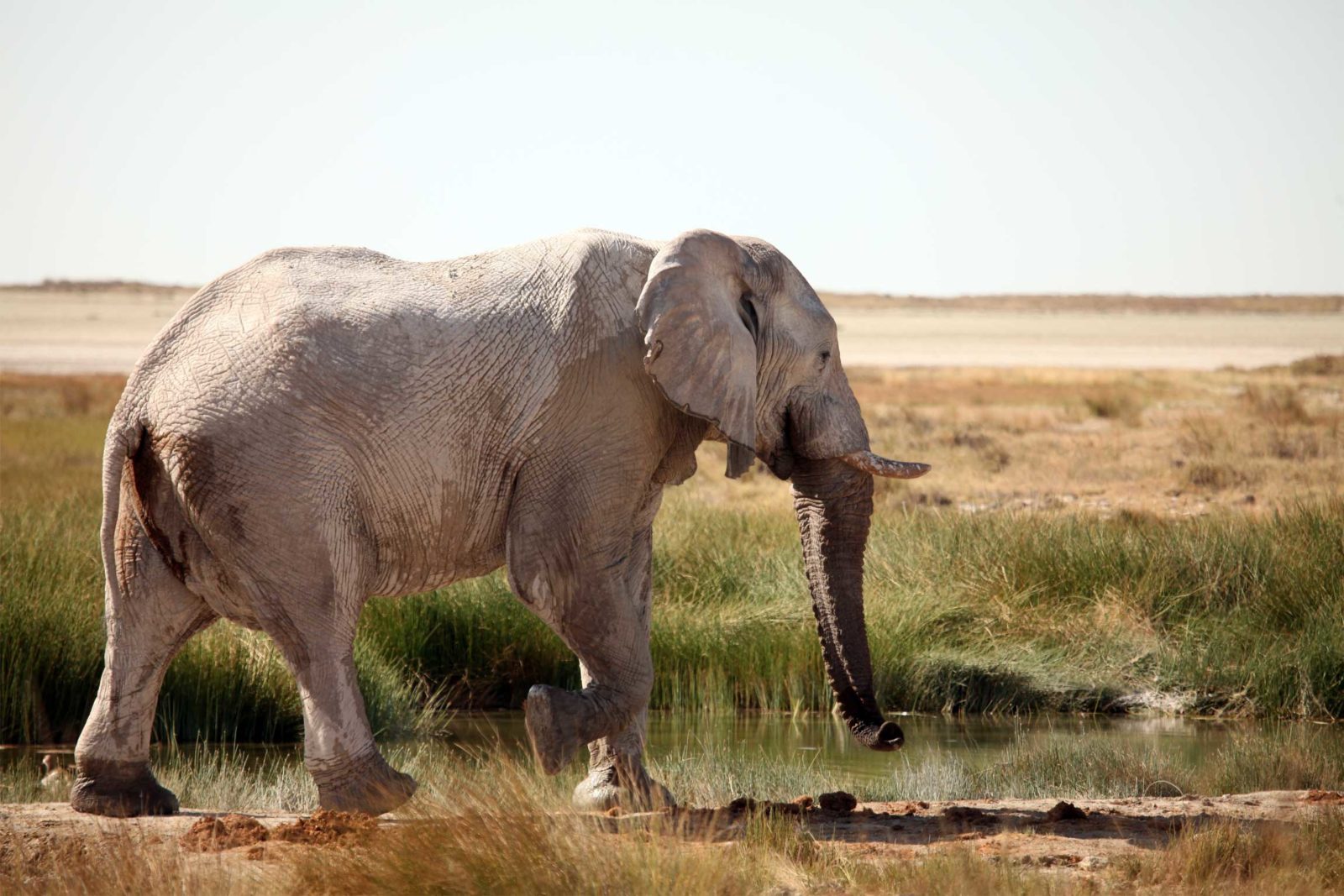 Namibian Wanderings on the Wild Side
11 Days from £3995
per adult. Prices based on rates applicable at the time of costing which may vary. Please ask for a definitive quote
Combining all the major highlights of Namibia, the exceptional group itinerary includes: Sossusvlei with its huge ancient dunes, and iconic Deadvlei, subject of so many photographs: the quaint German colonial seaside town of Swakopmund with nearby Walvis Bay from where you enjoy a catamaran nature cruise with oysters and bubbly; Damaraland, home to the UNESCO World Heritage rock art site of Twyfelfontein and desert-adapted elephants; Etosha National Park, containing the best concentrations and widest range of wildlife in Namibia; and Okonjima, renowned for its exemplary AfriCat Foundation and much visited by the BBC's Chris Packham.
All departures will be organised by Orlando Huaseb, a Certified First Class Tour Guide and silver medal winner in 2015's Wanderlust Magazine's World Guide awards. Orlando is perhaps Namibia's premier birding and general wildlife guide and his knowledge, professionalism and respect for nature will be apparent to all the groups' members. Please Note: If for any reason Orlando is unavailable at any point, a replacement guide of similar calibre will be taking his place. Furthermore, there will be local guides on hand at some locations, such as during the catamaran cruise from Walvis Bay.
Transport will be in a specially customised seven-seat safari vehicle with pop-up top for optimal viewing: the vehicle has been hand crafted to strict specifications so that every guest has a comfortable window seat, equipped with super deluxe reclining seats with good back support.
With a maximum of seven people, good accommodation and a great deal of excursions included, this group tour offers exceptional value for those wishing to travel in comfort with like-minded people in the company of Namibia's most sought-after guide. Offering a range of monthly departures in 2021, this exceptional small-group escorted tour should have a date to suit you.
Price from £3995
per adult. Based on sharing double / twin rooms
Day 1
On arrival, you will be met and then transferred to your guesthouse in Windhoek. You will have the rest of the day to meet fellow group members, explore Windhoek city on your own or just relax by the pool. The group dinner tonight will be at the legendary restaurant, Joe's Beerhouse (meal not included - payable at the restaurant).
Staying at Rivendell Guesthouse. Includes No Meals.
Day 2
Today the group will start the drive to the Namib Desert. The journey will take about five hours and you will be staying at Sossusvlei Lodge, close to the entrance for the dunes of Sossusvlei. The rest of the day is at leisure at the lodge to relax, swim in the pool and later enjoy a welcome sundowner.
Staying at Sossusvlei Lodge. Includes Breakfast and Dinner.
Day 3
This morning we will wake very early and drive through the Sesriem gate of the Namib-Naukluft National Park and on towards Sossusvlei, around 70km from the park entrance. The entrance opens at sunrise and this is the best time of day to see the dunes as the colours change to reflect the sun's rays as it rises.
Staying at Sossusvlei Lodge. Includes Breakfast and Dinner.
Day 4
Today the trip will head up to Swakopmund, about a five hour drive. You will be staying at the Strand Hotel. Your guide will show you around the quaint town and then you will have the rest of the day at leisure. The town centre is within walking distance of the hotel so it's ideal to explore on foot.
Staying at Strand Hotel. Includes Breakfast.
Day 5
This morning you will make your way down to the Walvis Bay Waterfront (the Yacht Club) for a few hours aboard one of the three catamarans, where you will experience the lagoon in luxury, style and comfort!
Staying at Strand Hotel. Includes Breakfast.
Day 6
Bidding farewell to Swakopmund, the tour departs to Damaraland. The duration of the drive is five hours or so, and you will be staying at Camp Kipwe. The guide will take everyone into Twyfelfontein to do an excursion if there is time before reaching the lodge.
Staying at Camp Kipwe. Includes Breakfast and Dinner.
Day 7
In the morning the group will take part in a nature game drive of around three hours in the area to look for desert adapted elephants and other wildlife.
Staying at Camp Kipwe. Includes Breakfast and Dinner.
Day 8
Depart Damaraland and head to southern Etosha National Park. This is about a 4.5 hour drive. Today the group will be staying at Etosha Safari Lodge. The guide will take everyone on a game drive in southern Etosha for the afternoon.
Staying at Etosha Safari Lodge. Includes Breakfast and Dinner.
Day 9
Today you will go on another game drive or two into Etosha with the guide and hopefully spot some of the animals you missed yesterday.
Staying at Etosha Safari Lodge. Includes Breakfast and Dinner.
Day 10
Leave the Etosha area and head south to Okonjima, about a 3.5hour drive. You will partake in an activity (The Okonjima Experience) at the lodge.
Staying at Okonjima Plains Camp. Includes Breakfast and Dinner.
Day 11
Depart to Windhoek and then take your international flight home.
Download the full details of this itinerary and start planning your trip today.
Download File
Overview
The Strand Hotel Swakopmund is a social hub for visitors and residents of Swakopmund. The hotel has creatively entertaining restaurants, bars, deli, lounge, sea-facing terraces, beach kiosk and state of the art conference & banqueting centre, all set on the Mole, a historic site surrounded by ocean on three sides.
The Strand's architectural inspiration has roots in Namibian-German history and reflects this in a tasteful contemporary manner. The interiors are residential in nature, and the brief to all designers involved was to create a non-hotel hotel, one as charming and welcoming as the town itself. The result is simply warm and comfortable and, as they say in German, gemütlich, providing a genuine sense of place and adding to any Namibian visit.
Arriving at the Strand is a dramatic experience as one passes through its 13m high and 9m wide Ocean View Atrium which travels right through the hotel offering sea views at either end. Off the Atrium Lobby is Reception, consisting of three individual desks and an inviting open fireplace which rounds off the residential feel and warm welcome.
Facilities
There are various room levels with the Standard Rooms having panoramic sliding doors with garden views, en-suite bathroom, writing desk and armchair. Enabled Rooms have in addition a second bathroom for disabled use and full wheelchair access. Luxury Rooms have balconies offering sea views and large beds, dining tables, couch and two armchairs. There are also Junior and Luxury Suites sleeping four and one Presidential Suite.
Are International Flights Included?
No. Please contact us for a quote if required.
Flight Info:
Fly from London to Johannesburg, connecting to Windhoek
Best Visited:
May to December
Are you ATOL Registered?
Yes. This means we are legally able to book your international flights in conjunction with your ground arrangements so you can book with us with complete confidence. Read more about our ATOL license here.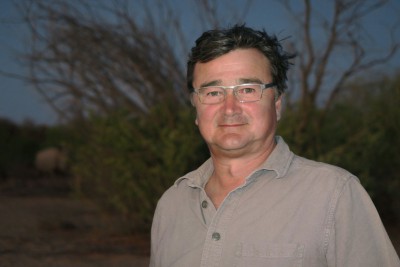 Alan Godwin
Area Specialist
Choose this if you are looking for a good value group tour covering the highlights of Namibia with expert guiding throughout and a customised safari vehicle offering real comfort.
If you have any questions regarding this Tour, please feel free to contact me on +44 (0)1803 866965
Beautiful country with a wide range of opportunities on offer – wildlife viewing, varied scenery, culture and memorable sunsets. The colours, shapes and shadows of Deadvlei at dawn will stay with me forever. Very helpful and informative discussions with Alan Godwin before booking.  Everyone in country did their bit at the right time in the right place. I felt very well looked after. The care and attention to detail was outstanding and this helped me to relax and enjoy the experience and enabled me to begin to make new but different memories.